Whether you're hosting or helping, let us do the cooking for this year's holiday feast!
We've removed the labor from this labor of love! Feed the whole family with this super simple Easter spread.
Sunny and full of fresh orange flavor, this tequila sunrise is the perfect cocktail for Sunday brunch.
This spiced orange-glazed ham from Schnucks is sure to be a crowd pleaser.
Springtime was made for our Roasted Pear and Citrus Cocktail made with sparkling wine, pears, oranges, and white grape juice.
Let's get this party tart-ed. 
Pastel Peeps Cake: The Ultimate Easter Cake.
Made with fresh lemons and whipped cream, this dessert is a delicious after-dinner treat.
Carrot cakes go mini this Easter with Pineapple & Carrot Cupcakes with Candied Carrots. Top with toasted coconut for a more tropical taste to compliment the delicious addition of pineapple in these cupcakes.
These carrot cake bars combine the spicy-sweet flavor of traditional carrot cake with creamy, smooth cheesecake and lemon extract for an irresistible dessert.
This tiramisù recipe is terrific. 
These fruit-filled nests are a fabulous way to showcase spring. And they are cute, too!
We put your favorite drink in a tart!
Whether your family gathers for Easter dinner or brunch (or you're just looking for the sweets), you can find new favorite recipes and more right here.
Put a little spring in your step with these fresh confections.
Easter lilies from Schnucks area a popular springtime tradition and make a thoughtful hostess gift. Follow these tips to help the spectacular blooms last longer.
SCHNUCKS SPIRAL SLICED HAM
Schnucks spiral sliced ham, made for us with natural juices, is real hardwood smoked and sliced to the bone so it's trimmed just right. Plus, we include a honey and spice glaze packet. Schnucks butchers are proud to offer you a spiral sliced ham you won't find anywhere else!
BOAR'S HEAD SWEET SLICE HALF OR BABY HAMS
Slow roasted with natural juices and smoked with real wood chips. Don't forget the Boar's Head Ham Glaze!
SCHNUCKS BUTCHERS
Count on our butchers for your holiday roast! We offer you the best like Certified Angus Beef.
Only the best beef meets their ten quality standards – marbling ensures every bite is tender, juicy and flavorful.
DECK THE HALLS!
Our FTD® Certified Floral Designers will help you make every occasion extra special.
To order, call or stop by your local Schnucks Florist & Gifts, call (314) 997-2444 or shop schnucks.com/floral for our complete selection.
Beautiful Blooms
As the largest florist in the Midwest, we're known for creating spectacular floral designs and providing exceptional service. We work with local and worldwide growers to find the best quality flowers for parties and holiday entertaining!
SHOP FLORAL
$64.99
10in Peace Lily
SCHPL16-1
The 10" Peace Lily Plant is an easy to care for green plant. These plants are most commonly sent to funerals but make beautiful house plants as well. The plant will come in a basket with a nice bow for the occasion. Please note: Flowers and other items shown are subject to availability and may be substituted when unavailable.
From $47.99 - $67.99
Queen Bee Bouquet
22-S3
Give their space a glow-up with a bouquet fit for a queen. With a mix of sunflowers, mini hydrangeas, roses and a whole lot more, it's the perfect thank you to the matriarch in your life or the one who calls the shots around here.
From $40.99 - $60.99
Rose Quartz Bouquet
L5444
Known to be a symbol of unconditional love, send your whole heart with Rose Quartz. Blooming with all the energy your favorite pink flowers, like carnations, roses, stock and more, this gorgeous bouquet captures the essence of natural beauty.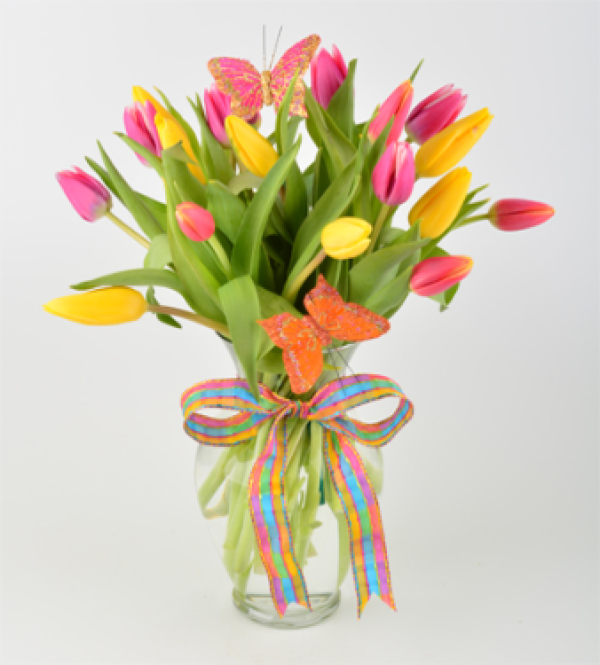 $49.99
Spring Tulips
SCHSP17-4
The Spring Tulip bouquet features beautiful assorted color Tulips arranged in a clear vase, accented with butterflies and ribbon. Please note: Items and colors shown are subject to availability .and may be substituted for a similar item if unavailable.
CERTIFIED ANGUS BEEF – A CUT ABOVE THE REST.
There's only one Certified Angus Beef® Brand and we have it. Their exacting standards guarantee perfectly marbled, juicy and tender cuts of beef.
HOW TO MAKE A BOAST WORTHY ROAST
With a Certified Angus Beef roast, you're well on your way to a delicious, show-stopping centerpiece for the holiday table. Use these helpful tips to ensure that it's prepared to perfection.
READY TO ROAST
Seafood To Savor
Our full-time Seafood Department features fresh and frozen seafood from around the world! You'll find shrimp galore, plus lobster tails, scallops and succulent sweet crab! We also offer oven-ready meal solutions perfect for parties or every day!
Sustainability Matters!
We're committed to providing you sustainably sourced seafood. Whether farmed or wild caught, it is harvested responsibly as part of our promise to promote, and protect, a steady and robust supply for the whole world.
We Only Have Pies For You!
Let us do the baking! For the holidays, go for classics like our pumpkin and pecan pies. Our fruit pies are year-round favorites with more fruit filling and a tender, flaky crust.
Tips from Our Cheese Experts:
Our experts recommend buying 1 oz. of each cheese per person – they suggest at least 3 cheeses of various flavors and textures. Build your cheeseboard in advance, refrigerate and then let it sit out for one hour as cheese is best served at room temperature. Make sure to talk to our Cheese Experts – they will be happy to help you build your own cheeseboard!
1
Cheddar
Intense salty or spicy flavors stand up to strongly flavored cheeses like Cheddar.
ACCOMPANIMENTS:
Kalamata Olives, Sweet & Spicy Mustard, Pepper Jelly, Balsamic Vinegar, Sweet Apples
WINE PAIRINGS:
Buttery Chardonnay
2
Soft Ripened Cheese
Sweet and tart flavors complement buttery cheeses.
ACCOMPANIMENTS:
Raspberries, Fig Spread, Candied Nuts, Salame di Parma, Pears
WINE PAIRINGS:
Champagne, Prosecco
3
Gouda
Sweet tartness brings out the nuttiness of Gouda.
ACCOMPANIMENTS:
Apples, Figs, Caramelized Pecans, Apricot Paste, Dried Dark Sweet Cherries
WINE PAIRINGS:
Chardonnay, Cabernet Sauvignon
4
Blue Cheese
Sweet flavors pair well with pungent cheeses.
ACCOMPANIMENTS:
Dark Chocolate, Sopressata, Sun-Dried Tomatoes, Guava Spread, Figs
WINE PAIRINGS:
Moscato, Riesling, Port
5
Fresh Cheese
Mild or tangy cheeses pair well with sweeter flavors.
ACCOMPANIMENTS:
Peppadew Peppers, Sweet Crackers, Cashews, Strawberries, Tomatoes & Balsamic Vinegar
WINE PAIRINGS:
Sauvignon Blanc, Pinot Grigio
No better way to say bye to the old year, and hello to the new one than with tantalizing Schnucks seafood. From shrimp to lobster to crab to scallops, we've got everything you could want, and we'll even season and cook your fresh selections for free.
CHICKEN WINGS
Breaded or boneless wings in your choice of plain, spicy glazed, Buffalo or BBQ. Also, choose your choice of two dipping sauces: ranch, blue cheese or honey mustard.
MEATBALLS
Traditional Italian-style meatballs served in BBQ sauce or marinara.
TOASTED RAVIOLI TRAY
Traditional beef ravioli seasoned with Italian bread crumbs and fried golden brown. Served with pasta sauce.
Champagne? Sweet!
Or, dry. It's your pick! Here's a guideline to picking the perfect Champagne.
Brut Nature - Extra Brut
Bone-Dry • No added sweetness; great for toasts.
Extra Dry
Fruity • Fruit forward flavor, but still mostly dry.
Dry
Off-Dry • Tastes fruity and somewhat sweet with a richer body.
Demi-Sec - Doux
Sweet • Sweet style of Champagne; perfect with dessert.
Serving Suggestions
We know how to party. Just ask - our experts are ready to help!
Appetizers
6
pieces per
guest
Other Sides
2
oz. per
guest
HOW MANY DRINKS DO YOU NEED?
As a general rule, most guests have 2 drinks in the first hour of an event, and 1 drink every hour thereafter. So for a 2-hour party, you'll need:
Wine
1
bottle per
every 2 guests
Mixed Drink
3
drinks
per guest
Planning A Party?
Check out our deli and seafood trays, party sandwiches, fresh baked goods and more. Entertaining on the go!
Check it Out
Simply Schnucks
Each issue, you'll find delicious recipes, cooking tips, cocktails and more.
Check it Out
Three Ways To Order
Call or stop by a store and order from the specific department. For the store nearest you, visit locations.schnucks.com.
Visit schnucks.com/party to order. You pick the date and time for pickup*. We'll send an email when your order is ready.
Download Schnucks Rewards App and click on Party Planning under Shop to order. You pick the date and time for pickup*. We'll send a notification when your order is ready.
*Schnucks Website and Schnucks Rewards App Pickup is available at select stores.