Water you waiting for? This recipe is one-in-a-melon.
4 cups watermelon, cubed and frozen
8 oz. gin
24 oz. lemon-lime soda
fresh basil or mint, for garnish
Divide frozen watermelon cubes between four tall glasses.
Pour 2 ounces gin in each glass and top with 6 ounces lemon-lime soda.
Garnish with basil or mint and serve immediately.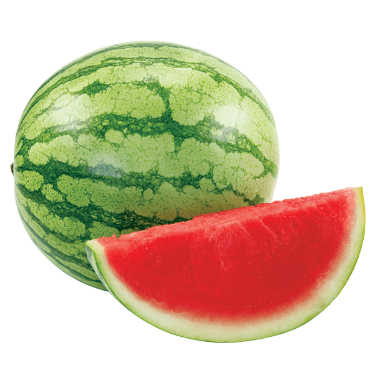 Save 5%
Whole Watermelon
Whole Watermelon
Clip by May 11, 2021
Use by May 11, 2021
Details
5% off Whole Watermelon-Limit 2 per account
Limit of TWO per redemption per coupon. Identical coupon, including a digital or paper coupon, may not be used in same purchase transaction with this coupon. Limit one use of this coupon or identical coupon per account. Any other use constitutes fraud. Coupons are not authorized if purchasing products for resale. Coupons not valid on schnucksdelivers.com. VOID if transferred, sold, auctioned, reproduced or altered from original. You may pay sales tax.