A twist on a traditional Banh Mi, this cold-cut sandwich is piled high with fresh fruits, vegetables and flavor. Sriracha sauce and jalapeño spice up this sandwich while keeping the calories in check.
3 tbsp. rice vinegar
1 tbsp. honey
1 tbsp. reduced sodium soy sauce
1 large pear, cut into matchsticks
2 carrots, cut into matchsticks
2 radishes, thinly sliced
1 jalapeño pepper, thinly sliced
1/2 cup Schnucks Plain Greek Yogurt
1 tbsp. sriracha
4 Cheesecake Factory Brown Bread Wheat Rolls, split crosswise
1 large avocado, sliced
1/2 medium cucumber, thinly sliced
1/2 medium red onion, thinly sliced
3 oz. sliced reduced-sodium deli ham
3 oz. sliced reduced-sodium deli turkey
1/4 cup fresh cilantro leaves
4 oranges, cut into wedges
In a large microwave-safe bowl combine vinegar, honey and soy sauce. Microwave on high 30–60 seconds or until warm. Add the pear, carrots, radishes and jalapeño; stir to combine. Let stand 15–30 minutes.
Combine yogurt and sriracha. Spread over cut sides of rolls. Top with avocado, cucumber and onion, then ham and turkey. Top with pear mixture and sprinkle with cilantro. Close sandwiches and serve each with equal portions of orange wedges.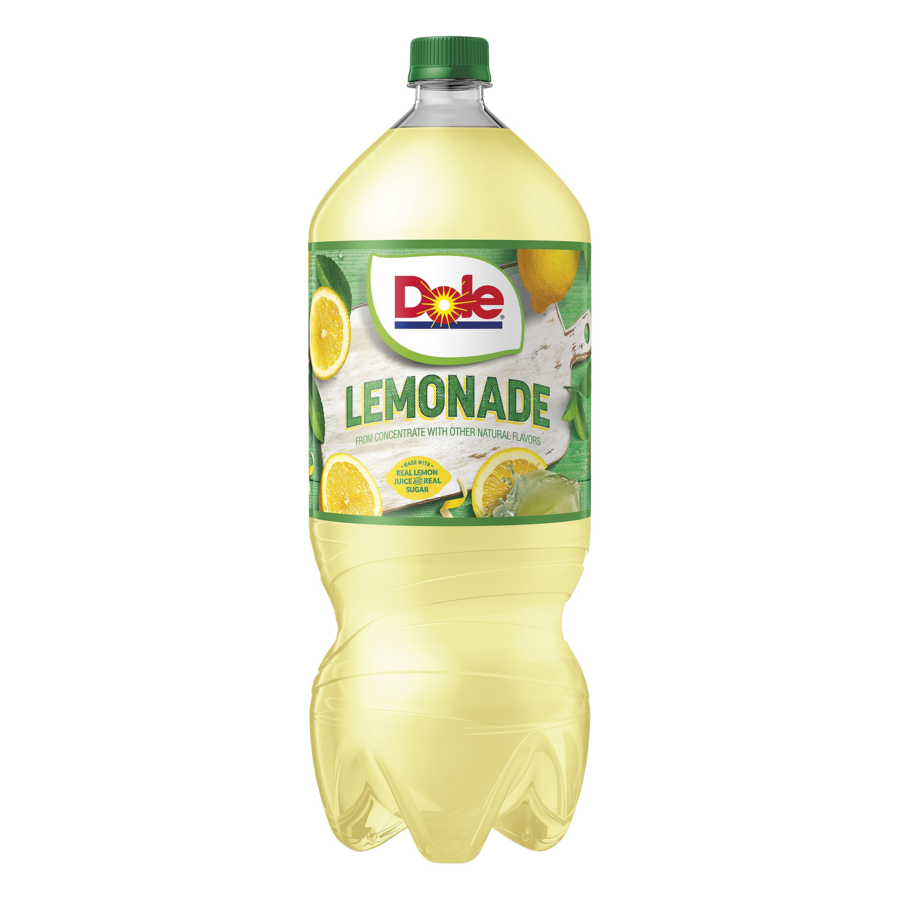 Save $1
Dole
Lemonade (2 liter)
Clip by Jun 15, 2021
Use by Jun 15, 2021
Details
Save $1 on Dole Lemonade (2 liter bottle-All varieties)-Limit 5 per account
Limit of FIVE per redemption per coupon. Identical coupon, including a digital or paper coupon, may not be used in same purchase transaction with this coupon. Limit one use of this coupon or identical coupon per account. Any other use constitutes fraud. Coupons are not authorized if purchasing products for resale. Coupons not valid on schnucksdelivers.com. VOID if transferred, sold, auctioned, reproduced or altered from original. You may pay sales tax.
FAT: 13G
SATURATED FAT: 2G
CHOLESTEROL: 20MG
SODIUM: 620MG
CARBOHYDRATES: 64G
FIBER: 13G
SUGAR: 31G
PROTEIN: 18G