Not all fats are created equal! This dish is loaded with healthy omega-3 fats from the salmon and avocado. These healthy fats provide a feeling of fullness and have been shown to support a healthy heart.
4 (4 oz.) salmon filets
1 tbsp. The Spice Hunter Cajun Creole seasoning
8 oz. fresh strawberries, diced
2 jalapeño peppers, seeded and diced
2 avocados, diced
1/2 red onion, sliced
1/3 cup chopped fresh cilantro
juice of 2 limes
2 cups cooked wild rice, warmed
Preheat oven to 450 degrees. Top salmon with seasoning and place on a prepared baking sheet. Roast 12–17 minutes or until salmon reaches an internal temperature of 145 degrees.
Combine strawberries, jalapeño, avocado, onion, half of the cilantro and half of the lime juice; set aside.
Stir together warmed rice, remaining lime juice and remaining cilantro.
Serve each roasted salmon filet with strawberry pico and 1/2 cup rice.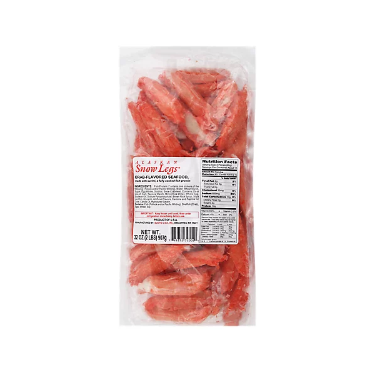 Save 10%
Alaskan
Snow Legs
Clip by Feb 16, 2021
Use by Feb 16, 2021
Details
10% off Alaskan Snow Legs (1 lb. or 32 oz. pkg.)-Limit 2 per account
Limit of TWO per redemption per coupon. Identical coupon, including a digital or paper coupon, may not be used in same purchase transaction with this coupon. Limit one use of this coupon or identical coupon per account. Any other use constitutes fraud. Coupons are not authorized if purchasing products for resale. Coupons not valid on schnucksdelivers.com. VOID if transferred, sold, auctioned, reproduced or altered from original. You may pay sales tax.
FAT: 31G
SATURATED FAT: 6G
CHOLESTEROL: 60MG
SODIUM: 80MG
CARBOHYDRATES: 36G
FIBER: 10G
SUGAR: 7G
PROTEIN: 29G