Jump-start your morning with this better-for-you breakfast banana split recipe.
1 banana
1 (5.3 oz.) Container Siggi's 0% Vanilla Skyr yogurt
1/4 cup strawberries, quartered
1/4 cup kiwi, chopped
1/4 cup mango, chopped
1 tbsp. ground flaxseed
1 tbsp. Bear Naked Honey Almond Granola
Halve banana lengthwise and place on a plate. Spoon yogurt onto plate between the banana halves.
Top with strawberries, kiwi, mango, ground flaxseed and granola.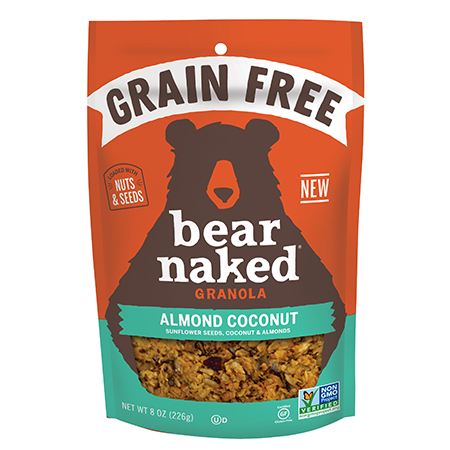 Save 20%
Bear Naked
Granola
Clip by May 19, 2020
Use by May 19, 2020
Details
20% off Bear Naked Granola (8-12 oz. pkg.-All varieties)-Limit 5 per account
Limit of FIVE per redemption per coupon. Identical coupon, including a digital or paper coupon, may not be used in same purchase transaction with this coupon. Limit one use of this coupon or identical coupon per account. Any other use constitutes fraud. Coupons are not authorized if purchasing products for resale. Coupons not valid on schnucksdelivers.com. VOID if transferred, sold, auctioned, reproduced or altered from original. You may pay sales tax.
FAT: 4G
SATURATED FAT: 1G
CHOLESTEROL: 0MG
SODIUM: 66MG
CARBOHYDRATES: 56G
FIBER: 8G
SUGAR: 35G
PROTEIN: 18G
Actual nutritional values may vary depending on specific ingredients used and/or modifications to the recipe.