Fiber, vitamin, and mineral intake are important for a healthy diet. Our Apple Cinnamon Quinoa recipe meets these requirements and will become a menu favorite.
1 1/2 cup Full Circle unsweetened vanilla almond milk
1 cup unsweetened applesauce
3/4 cup quinoa, rinsed
1 1/2 tsp. Schnucks cinnamon, divided
1/2 tsp. Schnucks ground ginger
1 apple, cored and cubed
2 tbsp. Schnucks maple syrup
1/2 cup Oikos Triple Zero vanilla Greek yogurt
In a medium pot over medium-high heat, stir together almond milk, applesauce, quinoa, cinnamon and ginger. Bring to a boil then reduce heat to low. Cover and simmer until liquid has been absorbed, 15-20 minutes.
Meanwhile, heat butter in a small skillet over medium heat. Add apples; cover and cook 5 minutes. Stir in syrup and a pinch of salt. Continue to cook until apples have reached desired consistency.
Evenly divide quinoa, yogurt and apple mixture among two bowls. Serve immediately.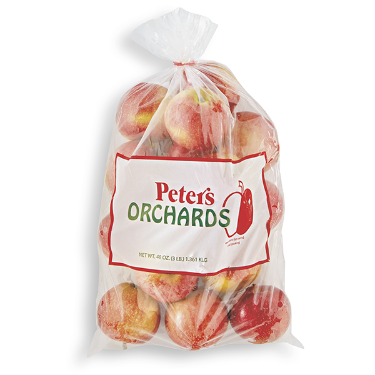 Save 5%
Pre-Bagged Apples
Pre-Bagged Apples
Clip by Dec 31, 1969
Use by Dec 31, 1969
Details
5% off Pre-Bagged Apples (Any Variety-Selection may vary by store)-Limit 2 per account
Limit of TWO per redemption per coupon. Identical coupon, including a digital or paper coupon, may not be used in same purchase transaction with this coupon. Limit one use of this coupon or identical coupon per account. Any other use constitutes fraud. Coupons are not authorized if purchasing products for resale. Coupons not valid on schnucksdelivers.com. VOID if transferred, sold, auctioned, reproduced or altered from original. You may pay sales tax.
FAT: 6G
SATURATED FAT: 1.5G
CHOLESTEROL: 5MG
SODIUM: 161MG
CARBOHYDRATES: 53G
FIBER: 8G
SUGAR: 12G
PROTEIN: 11G
Actual nutritional values may vary depending on specific ingredients used and/or modifications to the recipe.