There's no sweeter way to start the day than with this Strawberry Shortcakes recipe from Schnucks.
2 lb. strawberries, tops removed and sliced
1/4 cup powdered sugar
2 1/3 cups Bisquick
2/3 cup Schnucks buttermilk
2 tbsp. Schnucks sugar
2 tbsp. orange juice
1 tsp. orange zest
1 large Schnucks egg, beaten
2 cups whipped topping
Fresh mint, to garnish
In a medium bowl, mix strawberries with 1/4 cup powdered sugar. Cover and refrigerate at least one hour.
Preheat own to 450 degrees. In a large bowl, stir together Bisquick, buttermilk, sugar, juice and zest until combined. Spray a baking sheet with cooking spray and drop batter in 1/3 cup scoops, about 2" apart, onto sheet. Mix egg with 1 tablespoon water and brush on dough. Bake 8-10 minutes, until golden brown.
Slice biscuits. Place strawberries and whipped topping between biscuit slices. Garnish and serve immediately.
Go the extra mile by replacing whipped topping with real whipped cream! Using an electric mixer, beat 2 cups heavy whipping cream on medium-high speed until peaks begin to form. Add 2 tablespoons powdered sugar and 1/2 teaspoon vanilla extract. Beat just until incorporated.
Featured Digital Coupon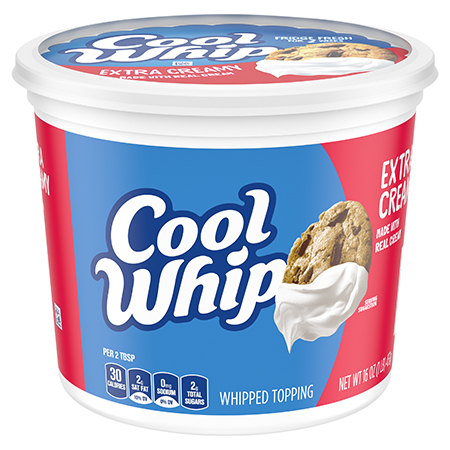 Save 20%
Cool Whip
Whipped Topping
Clip by Jun 02, 2020
Use by Jun 02, 2020
Details
20% off Cool Whip Whipped Topping (8-16 oz. tub-All varieties)-Limit 5 per account
Limit of FIVE per redemption per coupon. Identical coupon, including a digital or paper coupon, may not be used in same purchase transaction with this coupon. Limit one use of this coupon or identical coupon per account. Any other use constitutes fraud. Coupons are not authorized if purchasing products for resale. Coupons not valid on schnucksdelivers.com. VOID if transferred, sold, auctioned, reproduced or altered from original. You may pay sales tax.
FAT: 10G
SATURATED FAT: 4G
CHOLESTEROL: 36MG
SODIUM: 528MG
CARBOHYDRATES: 43G
FIBER: 3G
SUGAR: 19G
PROTEIN: 6G