SCHNUCKS DELI
FROM DELI MEATS AND CHEESES TO PREPARED FOODS – WE'VE GOT IT!
Deli Order Ahead
Save time in line! Order fresh-cut meats and cheese, then pick up from your local Deli department.
Place Your Order
PARTY PLANNING
Order crowd-pleasing trays, premium deli platters and more for every special occasion!
Order Online
Our Fresh Deli Offerings
Stop by Schnucks Deli Department for fresh-made sandwiches, deli trays and appetizers like spicy glazed wings and hand-breaded chicken tenders! From tailgate to graduation and every event (or mealtime) in between, we have just the thing to fit any occasion.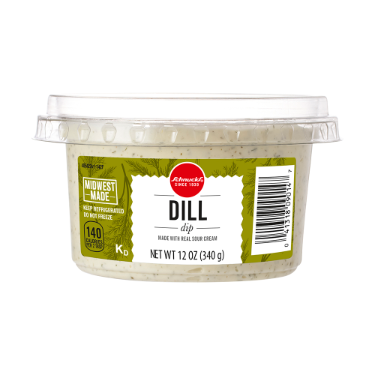 Save 10%
Schnucks
Dips (Deli)
Clip by Aug 23, 2022
Use by Aug 23, 2022
Details
10% off Schnucks Dips (10, 12 or 22 oz. tub–All varieties–In Deli Dept.)–Redeem up to 2 times in one transaction–Selection may vary by store
Redeem coupon up to TWO times in one transaction. Identical coupon, including a digital or paper coupon, may not be used in same purchase transaction with this coupon. Limit one use of this coupon or identical coupon per account. Any other use constitutes fraud. Coupons are not authorized if purchasing products for resale. Coupons not valid on schnucksdelivers.com. VOID if transferred, sold, auctioned, reproduced or altered from original. You may pay sales tax.

Save $1.00
Land O'Frost
Save $1.00 on ONE (1) Land O'Frost® Bistro Favorites Product
Clip by Aug 27, 2022
Use by Sep 03, 2022
Details
Save $1.00 on ONE (1) Land O'Frost® Bistro Favorites Product
CONSUMER: Offer good on any variety of Land O'Frost Bistro Favorites 100% Natural sliced meats. Limit one coupon per purchase. Any other use is fraudulent. RETAILER: Land O'Frost will reimburse you for the face value of this coupon in accordance with Land O'Frost redemption policy. Send coupon to Inmar Brand Solutions Dept. #51900, 801 Union Pacific Blvd., Ste 5, Laredo, TX 78045-9475. ©2022 Land O'Frost, Inc.

Save $2.00
Giovanni Rana
Save $2.00 on ONE (1) Rana Meal Kit or Lasagna 21oz or larger
Clip by Aug 24, 2022
Use by Sep 07, 2022
Details
Save $2.00 on ONE (1) Rana Meal Kit or Lasagna 21oz or larger
Rana Meal Solutions, LLC. will reimburse you for face value of this coupon plus 8¢ handling provided it is redeemed by a consumer at the time of purchase for the brand specified. Coupon not properly redeemed will be void and held. Reproduction of this coupon is expressly prohibited. (ANY OTHER USE CONSTITUTES FRAUD.) Mail to: Rana Meal Solutions, LLC 1429, P.O. Box 880001, El Paso, TX 88588-0001. Cash value .001¢. Void where taxed or restricted. LIMIT ONE COUPON PER ITEM PURCHASED.
Adding extra flavor to basic condiments can take your burger, hot dog, sandwich or dipping sauce to a whole new level!
Learn five fresh ways to make a meal with Schnucks Rotisserie Chicken and fresh veggies. Five recipes mean enough meals for the workweek!
These herb seasoned and slow-roasted chickens end up tender and juicy and are sure to delight every member of the family, from busy adults to picky-eater kids.
This Healthy Ones Turkey and Veggie Sandwich is made even better with Dave's Killer Bread Thin-Sliced 21 Whole Grains.
BLT-otally going to make this for lunch today.
Loved locally, the Gerber originates from St. Louis' Ruma's Deli and is named after the owners' neighbor, Dick Gerber. Did you know: Mr. Gerber used to make his own sandwiches in the Ruma's kitchen and this one (now known as "the Gerber") was so well-loved, it earned a permanent spot on the menu.
Select Deli items are now available on DoorDash. Download the DoorDash app and check it out today!
ORDER NOW
Boar's Head is made with only the finest ingredients with no MSG added, trans fat, fillers or by-products. Find a wide variety of premium Boar's Head deli meats and cheeses at most stores.
LEARN MORE
PARTY PLEASERS
Choose from a wide assortment of fruit, vegetables, meat and cheese platters. We make it easy to relax and enjoy the fun!
ORDER PARTY PLATTERS
ORDER OUR DELICIOUS CHICKEN FOR YOUR PARTY
From family reunions to parties, our fried or rotisserie chicken are crowd pleasers. Serve it as your own, we'll never tell!
LEARN MORE